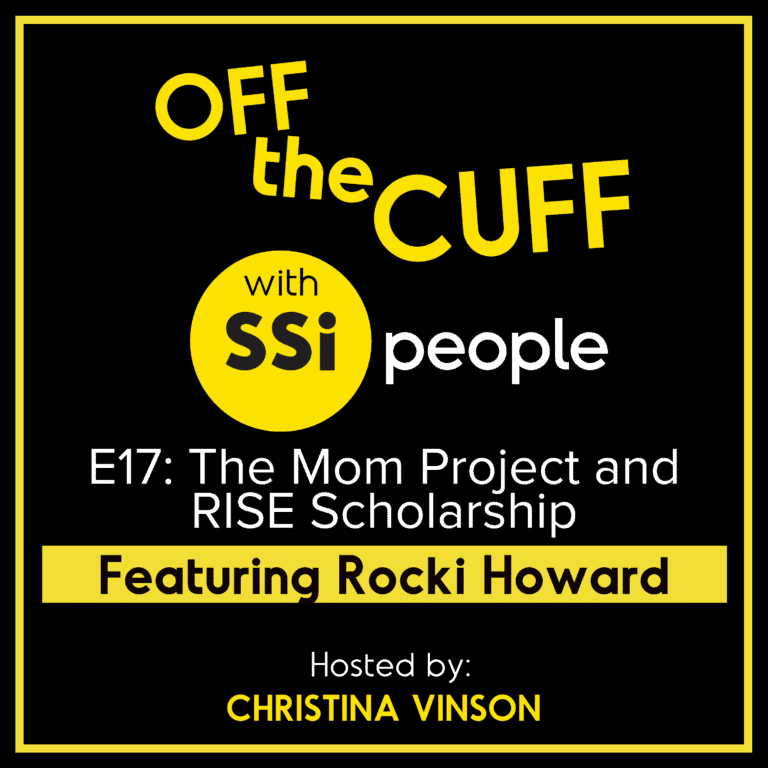 The Mom Project and RISE Scholarship Featuring Rocki Howard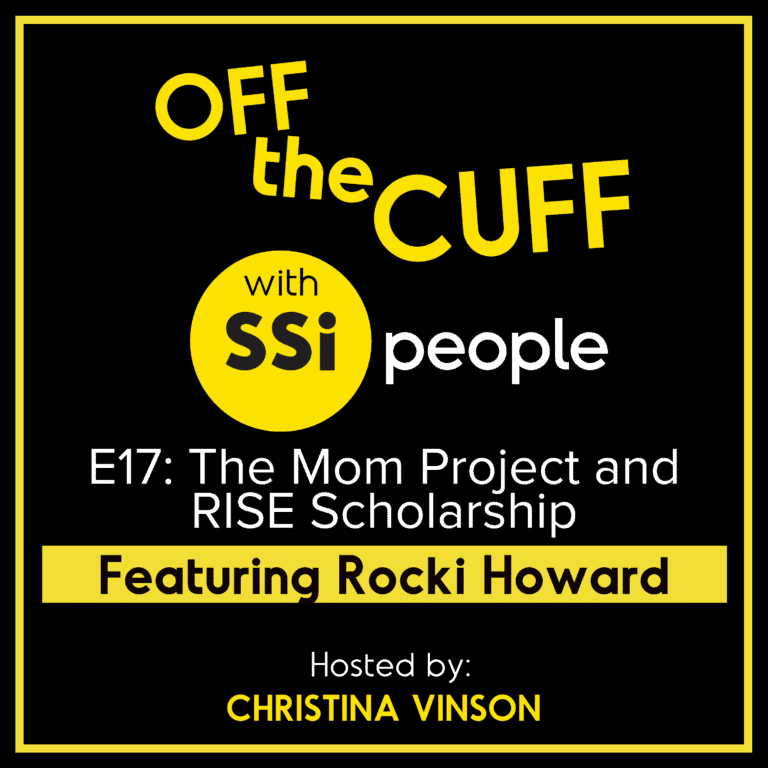 This week Off The Cuff returns for a delightful and inspiring conversation with Rocki Howard about training and equipping women of color for modern, higher-paying careers in tech, administration, HR, and more. Rocki is committed to helping women remain active in the workforce at every stage of their journey​​. She has spent 20-plus years in the human resource and talent acquisition space and is a firm believer in the power of helping people get jobs, in a culture where they are free to be themselves and change their lives. This belief has driven her career creating work cultures that allow companies to hire and retain the best talent.
Currently, Rocki is the Chief Equity and Impact Officer at The Mom Project, helping to power the future of work one mom at a time. The Mom Project believes in the power of moms, and that diverse, talented, and committed moms are a force to be reckoned with. They believe that parenting skills sharpen business skills and know that when mom thrives, families thrive, business thrives, society thrives…and things change for the better.
In this episode, Christina and Rocki discuss their passion for diverse workplaces while exploring THE RISE SCHOLARSHIP, a program committed to accelerating equity for moms and women of color by providing access to upskill tech certifications while harnessing the power of community and support – in six months or less, and at no cost to participants! Rocki points out the array of benefits that this program is offering while illustrating some of the perks and advantages that businesses and organizations see when investing in RISE. This is a truly inspiring conversation for women from all walks of life and a reminder of the life-changing power of equitable employment for women and moms.
Topics Include: 
Opportunities For Women of Color In Today's Workforce
The Empowerment That Comes with Proper Training
How The Modern Workplace Is Transforming
The Life-Changing Power of The Rise Scholarship
How Investing In Rise Could Benefit Your Business
To learn more about how to Partner with RISE, message Rocki Howard on LinkedIn or email her directly at rocki.howard@themomproject.com.
Connect with Rocki:
Connect with SSi People: