Start the People
Process
Staffing through SSi is not about filling seats. Our SSi consultants bring actionable expertise to your workforce.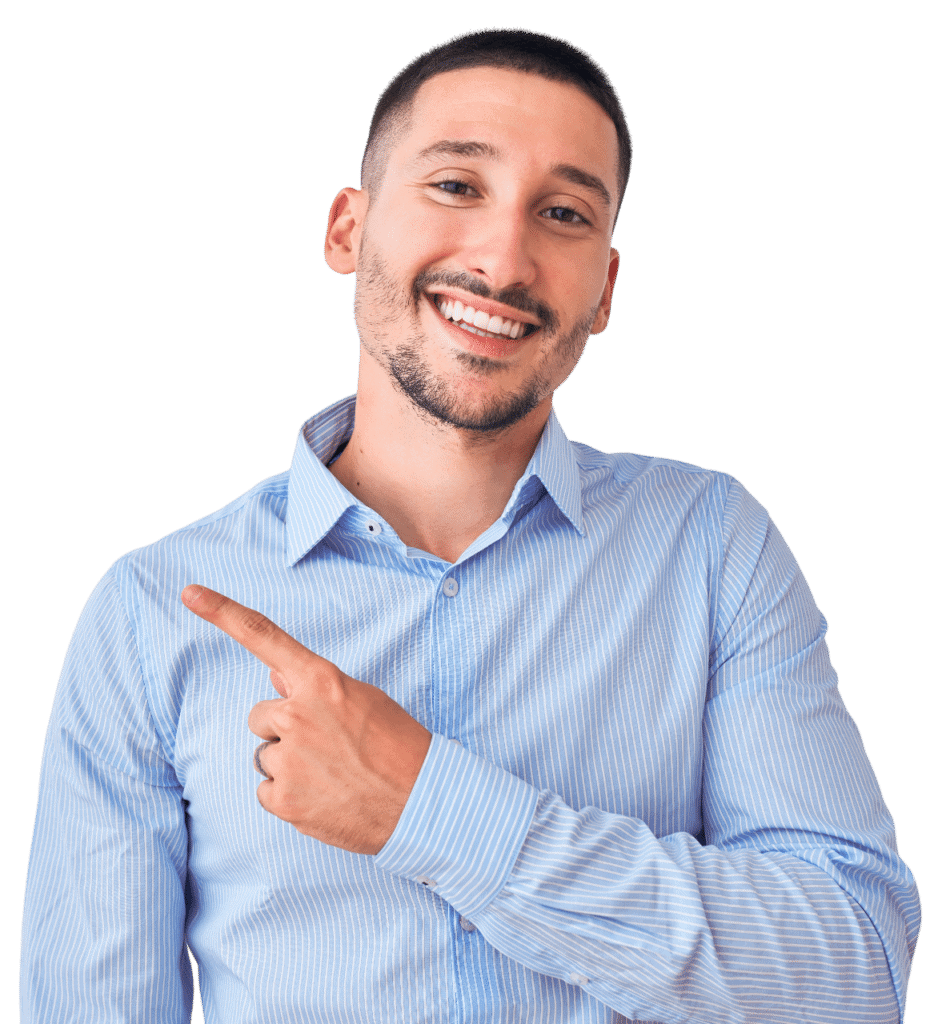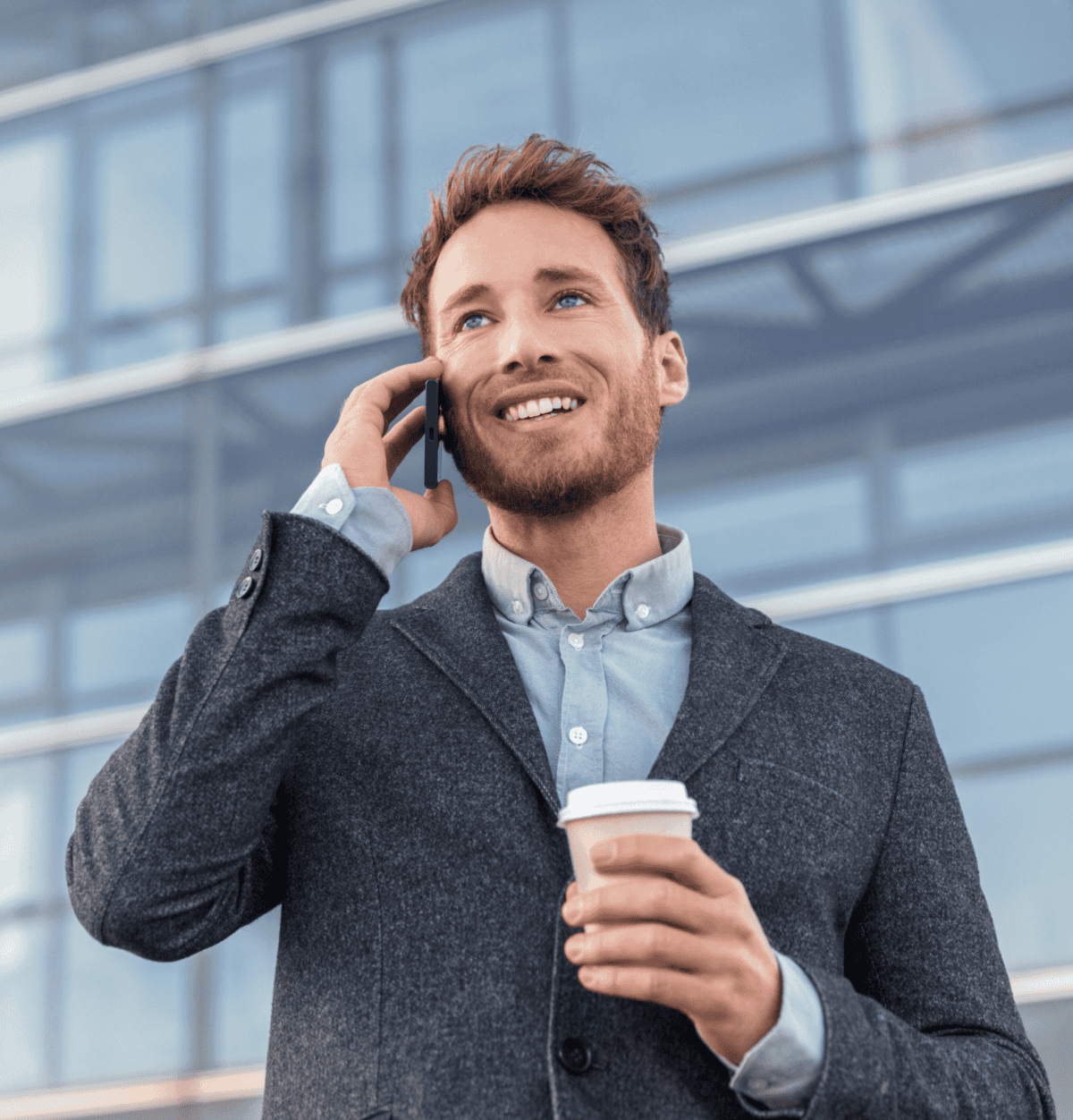 Find Your SSi Person
Are you ready to work with the most talented tech professionals and engineers in the business? Our consultants are very important to us; therefore, we place the highest value on the working relationships we build, and our clients do the same.

Our expert SSi Recruiters can find the credentials and the knowledge you need – that's the easy part. We strive to find that SSi Person who will make an impact on your business. An SSi Person is a bright and innovative tech professional and will work to reach your shared goals.

We place top talent in roles across every industry:


Information Technology
Software Developler
UX/UI Designer
Cloud Architect
Cybersecurity
.NET, Java, Phython Developer
Engineering
Civil Engineer
Mechanical Engineer
Aerospace Engineer
Professional Services
Finance Manager
Insurance
Project Manager
Clinical
Data Scientist
Quality Assurance
Biomedical Engineer
Talk with our recruiting experts about your goals and we will help you find your SSi Person.
See our Work in Action
Making an impact on your business with our top consultants is our driving force. The resources below provide additional pictures of our processes and how we put our industry expertise to use.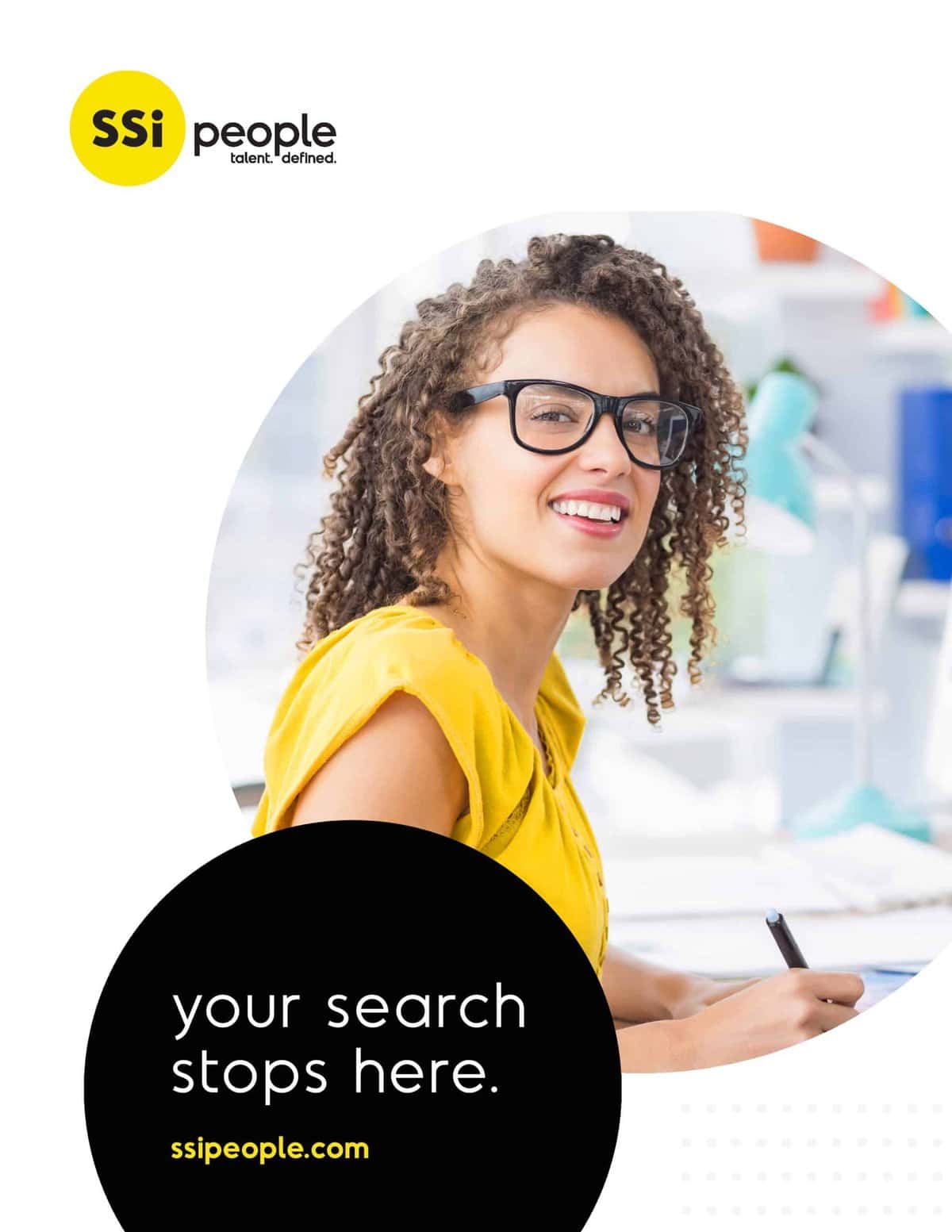 Who We Are
A quick review sheet gives you a birds-eye view of SSi People—our history, our business lines, and where we rank in the industry.
View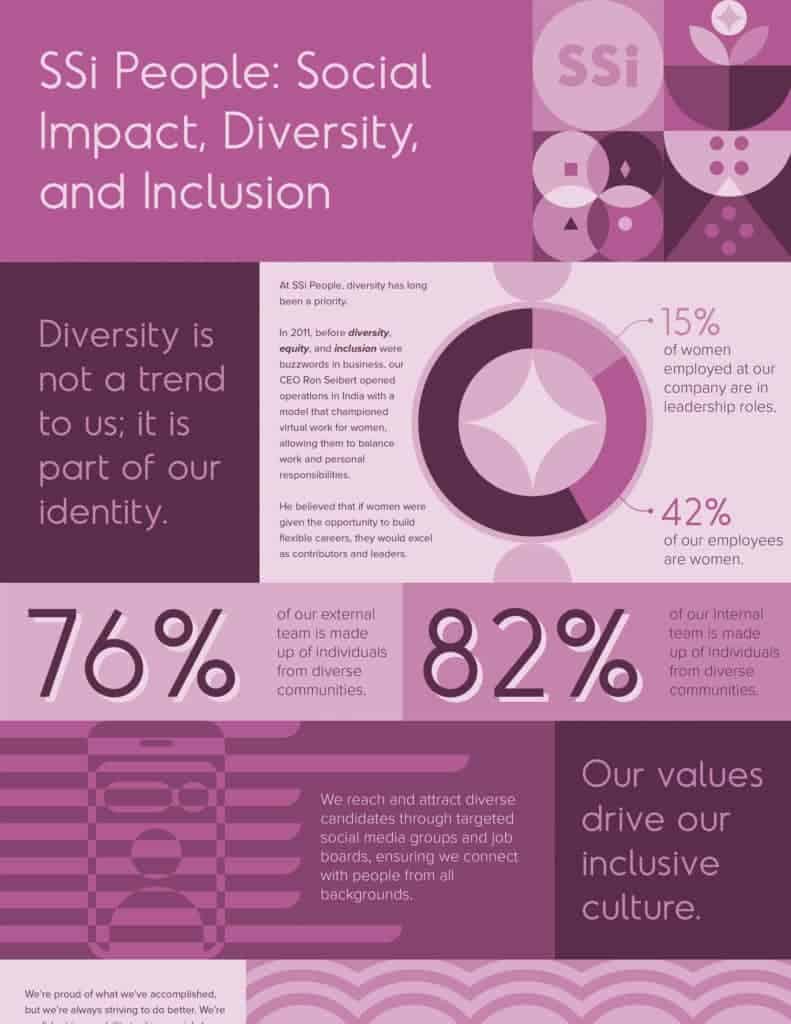 Social Impact, Diversity and Inclusion
Embracing diversity in our own workforces is a primary goal for SSi People that we extend to our clients. Learn more about our strategy to increase diverse talent at work, including our veteran population.
View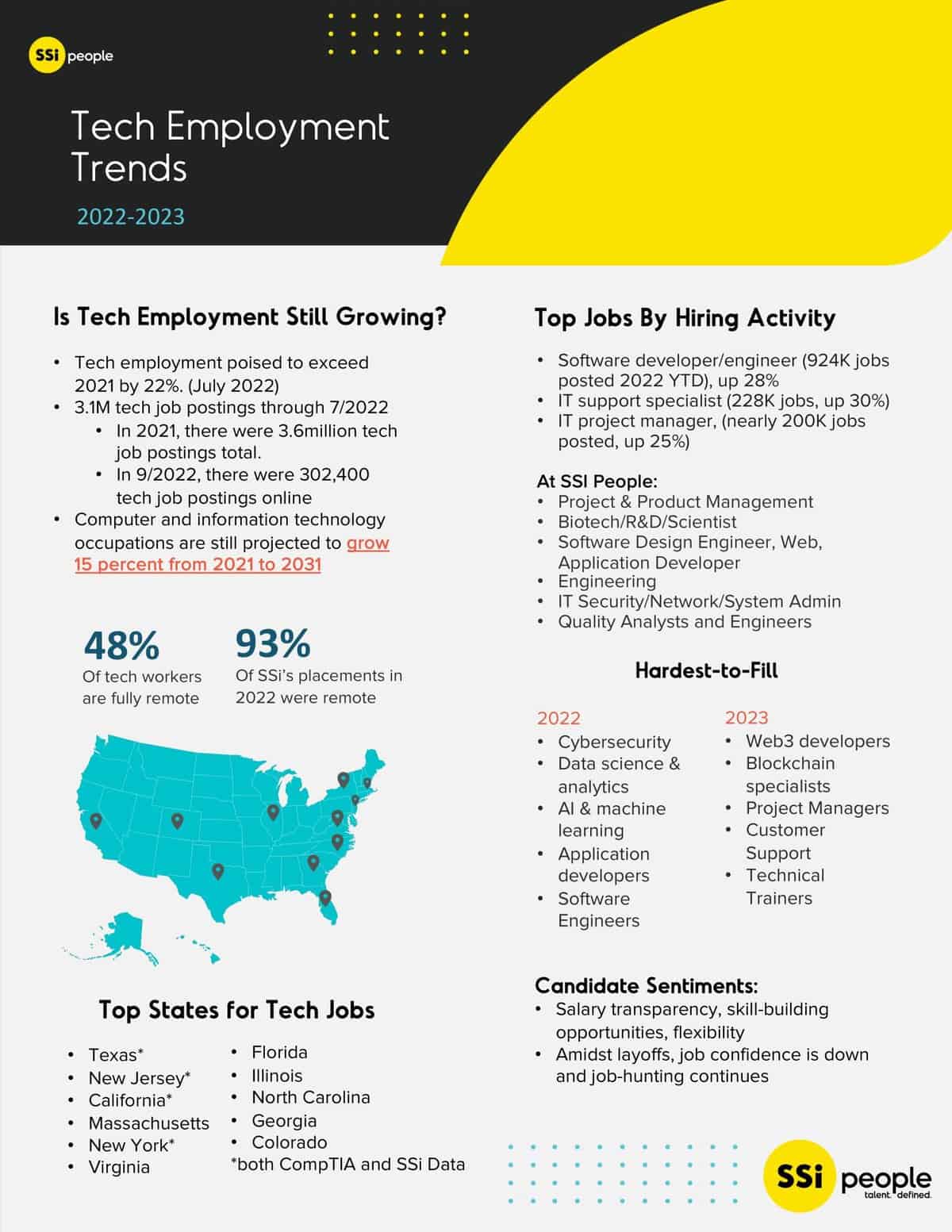 The Tech Talent Outlook for 2023
Part of our role is to understand the market and help our clients adjust accordingly as they build their IT and Engineering workforces. Download a snapshot of the talent market we have experienced recently, and what we can expect as the year continues to unfold.
View
News & Advice
How's Work Going?
From Podcasts like "Off the Cuff" to Blogs and Trends Reports, our SSi People keep up with what's new in the work world and share what they find here to help guide you in your work journey.
View Blog
Don't take our word for it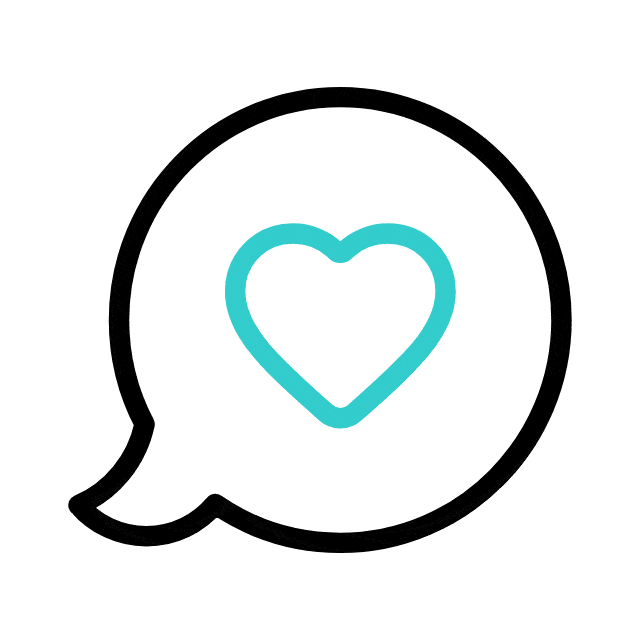 Work with a great group of
People
"The entire team Penny, Nikita, Brad was absolutely phenomenal, professional, and very helpful in 100% of my needs! I would/have recommended my associates to SSi People based on my experience with them. I wish them all continued success as they are a great representation of the SSi People organization."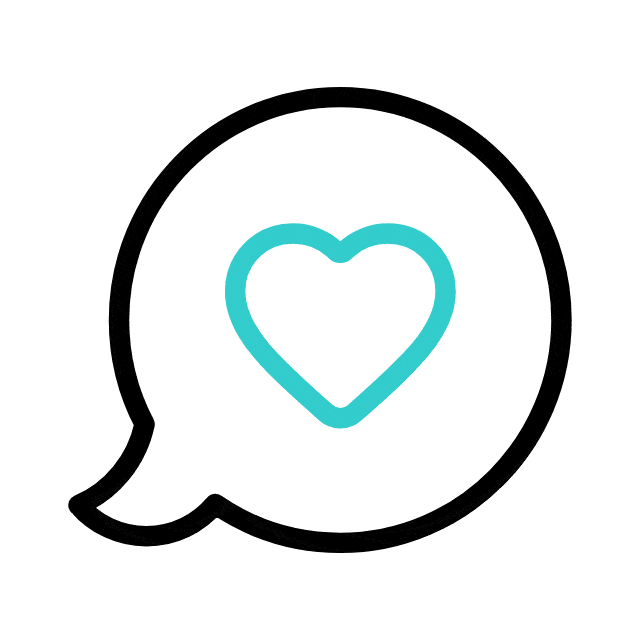 The
People

have spoken

"When you are specialized in a certain technology niche, your skills are in demand, but companies need to be able to find you. When working with my SSI recruiter it was clear they understood my skill set and knew how to engage with the hiring team to get the connections made. They knew where I would be the right fit and made it happen."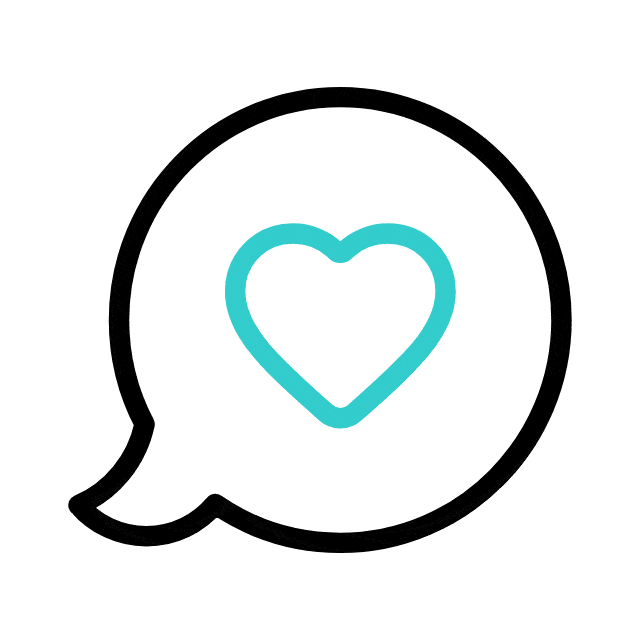 On a
Personal

note

"SSi People has been and continues to be a pleasure to work with. My personal consultant, Erin Werner, contacts me weekly to check in and see how I am doing and if there is anything that she can help me with. Having a personal consultant is a bonus. I am proud to be working for SSi People!"